Pointing at the Moon, Poems by Bill Wunder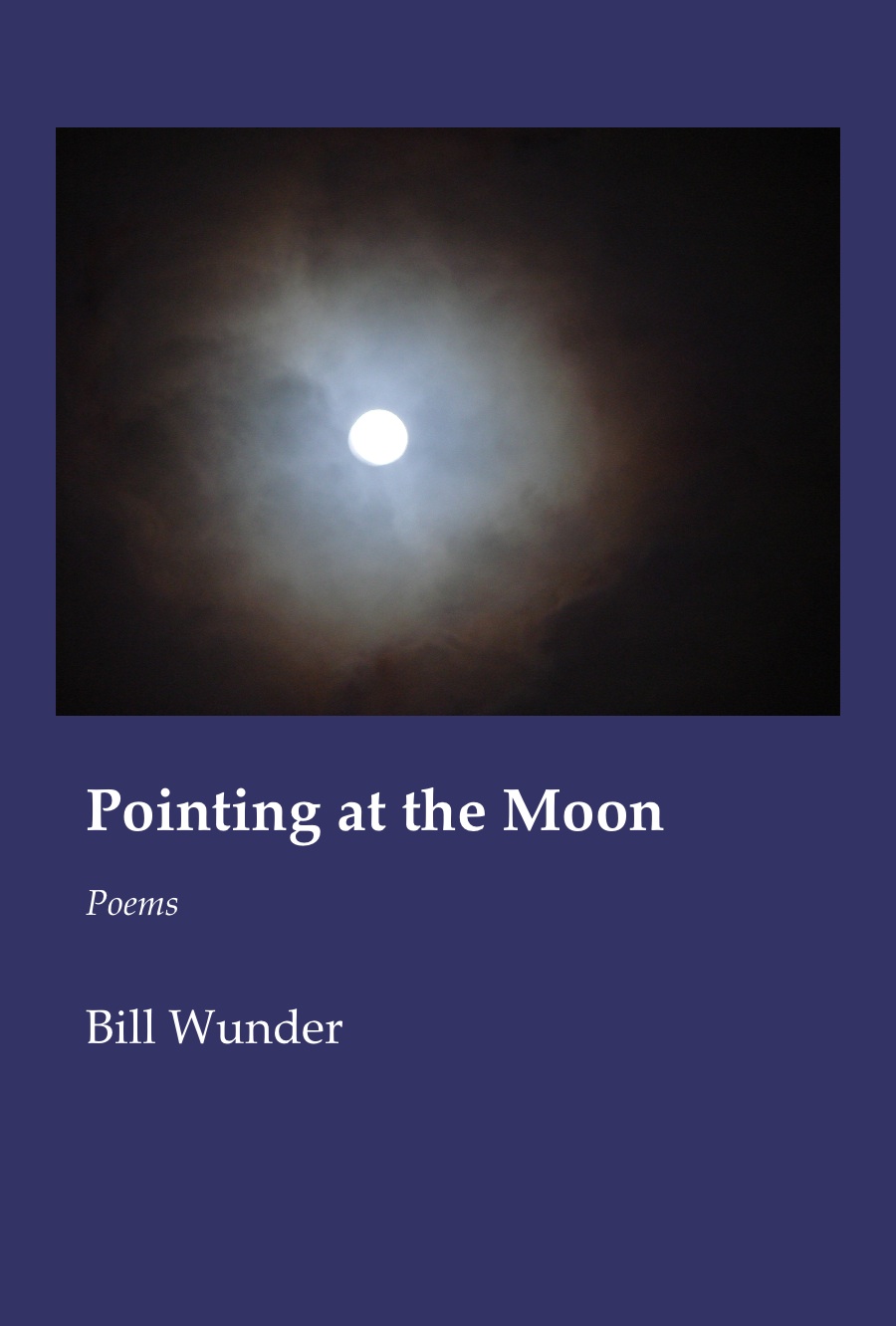 Bill Wunder's Pointing at the Moon is a book of profound humanity, teeming with the mundane and horrific in the author's first-hand portrait of the Vietnam War. In these powerful poems, history and memory stand on equal ground.
'"It's July, only the start of hurricane season back home/yet already I'm flotsam/battered, and blown out/as if to an unrelenting,/slate gray Atlantic. And I cannot recall/a hurt this vast/this cold, this deep.' That Pointing at the Moon is full of the unpredictable weather of war is not surprising, given that its author, as a young boy, slept with a barometer beside his bed and wanted nothing more than to track storms. Bill Wunder, with intelligence and courage, takes us into the eye of a storm stirred up by human casuistry and marked by human casualties. In the tradition of Wilford Owens, Bruce Weigl, and W.D. Earhardt, Wunder invites us to spiritual considerations even more than to political ones: his poetry sets the human drama against a vast and unpitying universe: 'Miller is just bones./The platoon never had its awakening./And me, I only point at the moon/on nights I'm brave enough/to look at that interminable sky.'"— Christopher Bursk
"In his title poem, 'Pointing at the Moon,' Bill Wunder speaks of a 'Pollock sky' with its innumerable stars. The image also hints at a sky of mortar and rocket fire, helicopter lights, under which so many young men moved through Vietnam—the literal place in which they fought, and the psychic place they carried home, scored deep in their minds. But this book is no more about the past than the Greek myths are. In fact, it's uncanny how much our present concerns are illuminated by these poems—or not so much uncanny as a tribute to Bill Wunder's sensitivity and craft. Everything's vivid; nothing is shrill. With a keen eye for detail, and a profound insight into character, Wunder gives us a book that is breathtaking, cinematic, heartbreaking, and above all affirming of the human spirit in its matchup against chaos and chance."—Betsy Sholl
Bill Wunder's poems have twice been nominated for the Pushcart Prize, and in 2004 he was named Poet Laureate of Bucks County, Pennsylvania. His poems have been a finalist in The Robert Fraser Poetry Competition, The Mad Poet's Society Competition, and The Allen Ginsberg Poetry Awards. Recently, his work has appeared in The Manhattan Review, Lips, The Paterson Literary Review, Mad Poet's Review, Drexel University On-Line Journal, Wild River Review, and others. He has read or lectured in many venues, including local schools, the Reading Area Community College, the James A. Michener Museum, Bucks County Community College, The Poetry Project at The Montgomery Theater and The Joaquin Miller Cabin Poetry Series sponsored by the National Park Service.
ISBN 978-1934999127, 88 pages, $17.00