Keeping Them Alive, Poems by Christine Stewart-Nuñez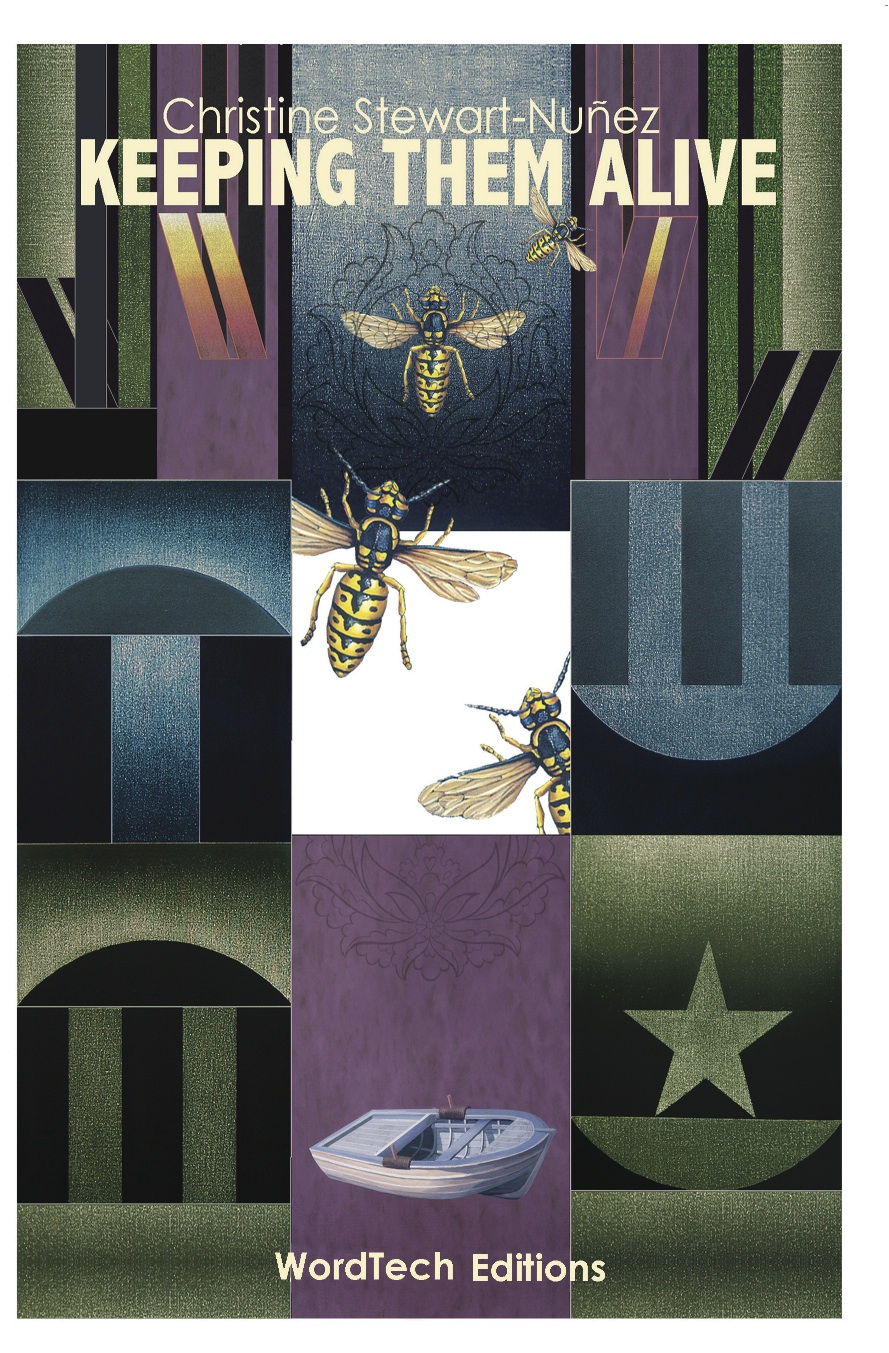 The sharply-rendered poems in Keeping Them Alive by Christine Stewart-Nuñez celebrate life in all its dimensions--lived, ongoing, and emerging--with exacting precision.
Sample Poems by Christine Stewart-Nuñez
 
"Christine Stewart-Nuñez succeeds in bringing both life and death into convergence in this marvelously vivid, intimate, and alive-as-flesh mandala of poems, as she deals with the mixed emotions connected to the death of her sister and the birth of her son: anger, fear, curiosity, mystery, joy and sadness.  These poems invite us to participate in a circle dance, framed by earth and sky, rain and drought, creation and destruction, and they leave us in the end with a well-earned sense of wholeness and completion of spirit."—Freya Manfred (Author of Swimming With A Hundred Year Old Snapping Turtle)
"Christine Stewart-Nuñez puts her poet-ear on the pulse of human experience and listens hard. These poems are filled with the sensual, energetic meditations of a woman envelopped in the world of new mothering as she mourns the loss of her distant sister with a steady, tender eye." —Dorianne Laux (Author of Facts about the Moon)
"Christine Stewart-Nuñez's blue-hued poems in Keeping Them Alive are a series of ravishments: ravishments of grief, birth, beauty. The speaker in these poems repeatedly surrenders herself to blossoming, to an opening into loss, into motherhood, into presence and attentiveness. Intertwining memories of an older sister lost tragically within an uneasy family dynamic, with the voluptuous rapture and terror of a first pregnancy, these poems confront various forms of rupture and repair in the 'full turn' of organic cycles and processes, as well as the more human creative acts of braiding and stitching – the poems themselves, in one sense, functioning on a meta level as a similar cycle of rupture and repair. The book moves toward increased clarity, like a Polaroid coming into focus, braiding together gorgeous convergences of pain and joy in unflinchingly chiseled language and stunning images."—Lee Ann Roripaugh (Author of On the Cusp of a Dangerous Year)

Christine Stewart-Nuñez's most recent collection is Postcards on Parchment, winner of the 2007 ABZ Poetry Contest (ABZ Press, 2008). She is also the author of The Love of Unreal Things (Finishing Line Press, 2005) and Unbound & Branded (Finishing Line Press, 2006), which focuses on supermodel Kate Moss as a fashion icon. Stewart-Nuñez is an assistant professor of English and women's studies coordinator at South Dakota State University.
ISBN 978-1936370238, 80 pages, $18.00