Homefront, Poems by Patricia Monaghan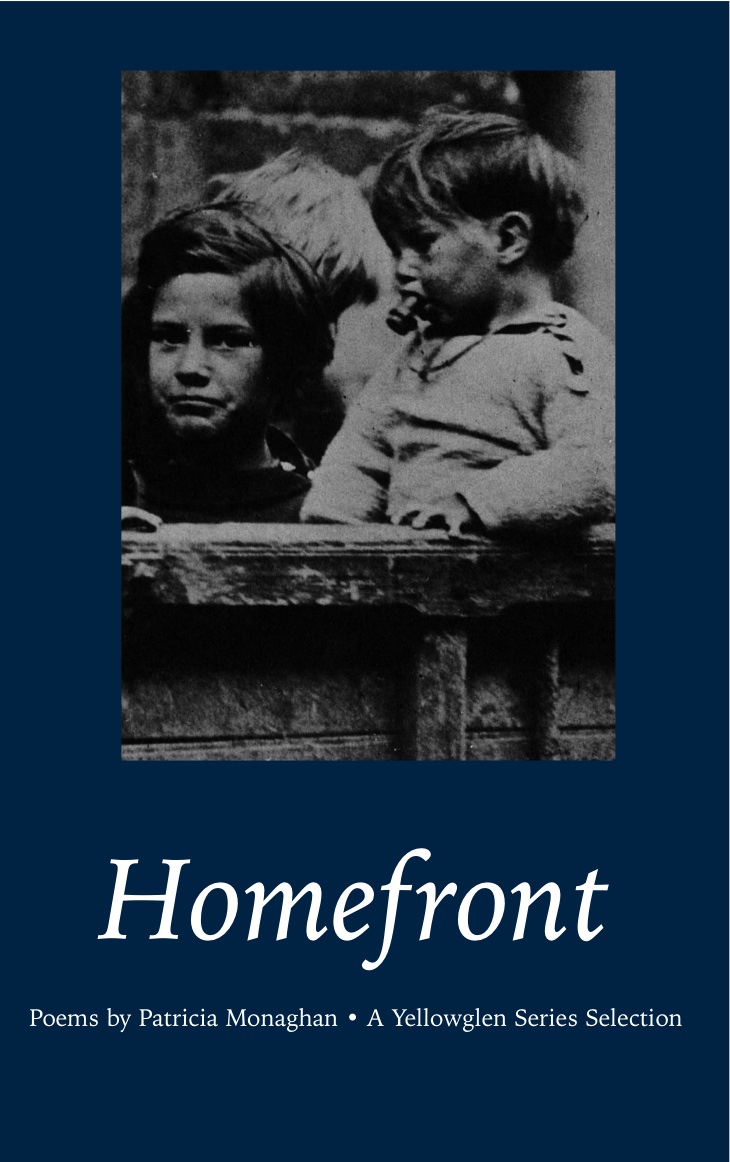 Patricia Monaghan's Homefront is a haunting meditation on the impact of war. Ranging across myth, history, and personal narratives, Monaghan weaves a rich tapestry, reminding us that wars are fought on many fronts, and the losses are not just counted on the battlefield.
Sample Poems by Patricia Monaghan

"Patricia Monaghan's 'Soldier's Heart' is unique in creating an imaginary world for her war story, a saga of the Lear-like madness of a warrior king. Or is it that the warlike world of men is mad, and Sweeney alone is sane, hiding like a crow in a tree lest he be tempted back to fight? A gripping story, full of blood and magic."—Jendi Reiter, Winning Writers

"Adroit and incantatory poems sending off iridescent sparks. Dazzlingly imaginative."—Donna Seaman, Booklist

"Patricia Monaghan has the tenacity and imagination of the scholar-poet." —Seamus Cashman
Winner of a 2004 Pushcart Prize for literature, Patricia Monaghan is the author of three previous collections of poetry. Seasons of the Witch, a cycle of poems connecting the passages of a woman's life with the seasons, won a 1994 Friends of Literature prize for the best book of poetry by a Chicago author. Its second edition, with a CD of poems set to music by several composers, won the 2003 Best Multi-Media award from COVR, the Coaltion of Visionary Retailers. She has also written several encyclopedia of mythology including the recent Encyclopedia of Celtic Myth and Folklore (Facts on File, 2004). Her nonfiction work includes The Red-Haired Girl from the Bog: The Landscape of Celtic Myth and Spirit (New World Library, 2002). She teaches science, literature, and mythology at DePaul University in Chicago. Poems from Homefront have been set to music by folk composer Michael Smith and performed by vocalist Jamie O'Reilly on the CD, Songs of the Kerry Madwoman.
ISBN 1933456094, 120 pages