Film History, Poems by Al Maginnes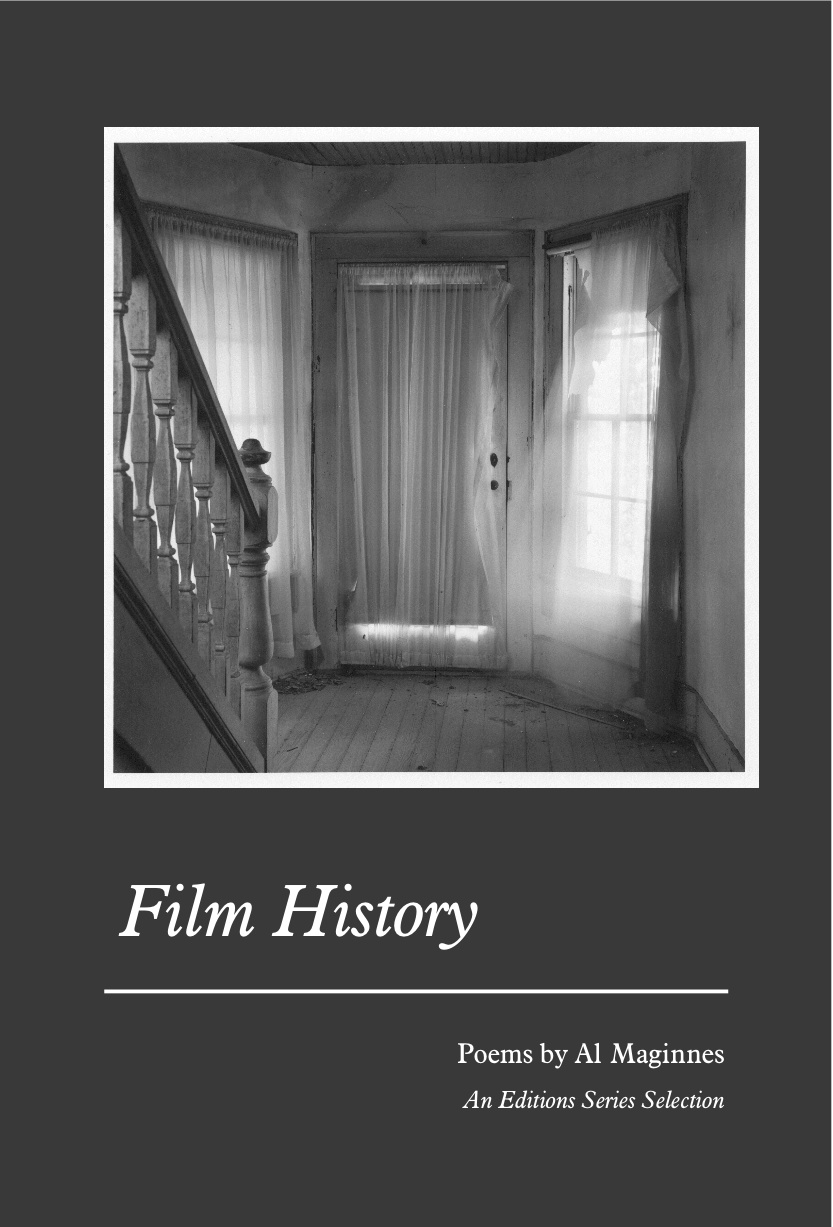 Al Maginnes' Film History is a mournful celebration of the music of life and love: bittersweet and heartbreaking, yet as essential as blood in the veins and air in the lungs. These elegantly crafted poems strum their riffs and spin their tales, enlarging the reader's world through the magic of connection.

Sample Poems by Al Maginnes

"A fine book of poetry, like a feature film set in rural North Carolina and 'lost in memory's long fall into shadow,' the poems vivid with their montage of hunger and heartache and complete with a sound track of Kenny Burrell, Thelonius Monk, and Chet Baker who '…let his voice discover the ache' to 'make it into music that might outlive the mouth.'"—John Balaban

Al Maginnes has appeared in numerous publications, including The Georgia Review, Quarterly West, Bellingham Review, Crab Orchard Review, Mid-American Review, New England Review, and others. He has published two volumes of poetry, Taking Up Our Daily Tools (St. Andrews College Press, 1997), which won the Oscar Arnold Young Award from the North Carolina Poetry Council, and The Light in Our Houses (Pleaides Press, 2000), which won the Lena Miles Wever Todd Competition. He teaches at Wake Technical Community College in Raleigh, NC.

ISBN 1932339930, 100 pages, $17.00