Baggage Claim, Poems by Perie Longo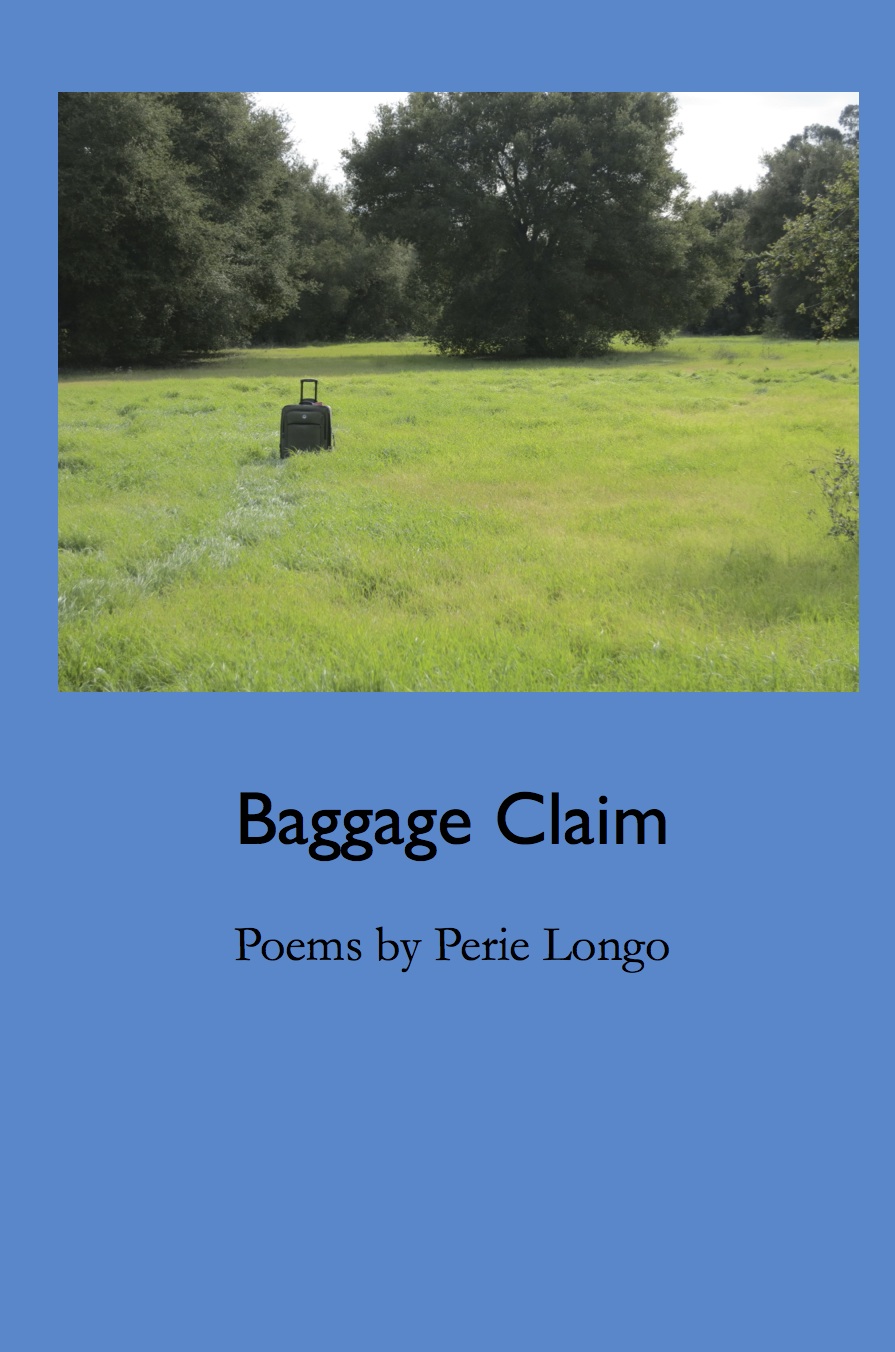 Perie Longo's poems, in Baggage Claim, cast a look at the familiarity of her early life before she journeys forward into unfamiliar territory, loss of her husband, the insecurity of security, war, and the politics of survival before she returns home at the edge of her field. Much is discarded, and what has always had profound meaning is claimed, with clearer vision and even appreciation for advancing age, gifted with grandchildren who teach her other ways to fly.
"Perie Longo's poems are simply-but never too simply-magnificent. One of the finest is entitled 'The Familiar,' and she does frequently defamiliarize familiar situations or surroundings, but she also assesses the shock. Her intelligence, sympathies, music-making, and imagery are welded by experienced craft into seamless products of a true poet's art. You may be about to fall in love."-Gerald Locklin
"These poems look beyond the self in order to assemble more complex, democratic definitions of it. Whether examining her own past or the history of others, Longo's gaze is always others-first, which gives Baggage Claim a warmth and tangibility that make it an accessible and pleasurable read. Poets and non-poets alike will find something to relate to in Longo's language terminal-where the images and ideas on display are both clear and timely."-Dorianne Laux
"Be prepared to journey through geographies that aren't on any maps and to be transported through time zones that don't have fixed coordinates. Reading these eloquent, funny, sometimes heart-breaking poems serves to reaffirm a singular belief in the goodness of living life now, with courage to not miss any of it."-Paul Fericano
"From her journeys, sometimes harrowing, through valleys of shadows and into dreams and the playspaces of children and sites of war, Perie Longo offers readers a rich trove of reflections in these poems, whose variations of form, tone, and scene show us what Anais Nin may have meant when she spoke of 'the personal life, deeply lived'."-Marilyn McEntyre
Perie Longo, Santa Barbara Poet Laureate (2007-2009), has published three other books of poetry and poems in several journals and anthologies. She has taught poetry at the Santa Barbara Writers' Conference and with the California-Poets-in the Schools program since 1985, as well as privately. She is a psychotherapist, a registered poetry therapist, a past president of the National Association for Poetry Therapy, and is currently Poetry Chair for the Nuclear Age Peace Foundation.
ISBN 978-1625490667, 92 pages, $18.00