The Skin and Under, Poems by Lavinia Kumar
Lavinia Kumar's vivid and sometimes first-person poems in The Skin and Under explore a body of history through world-wide healers who may use natural remedies, magic, potions, special rituals, or the familiar scalpel.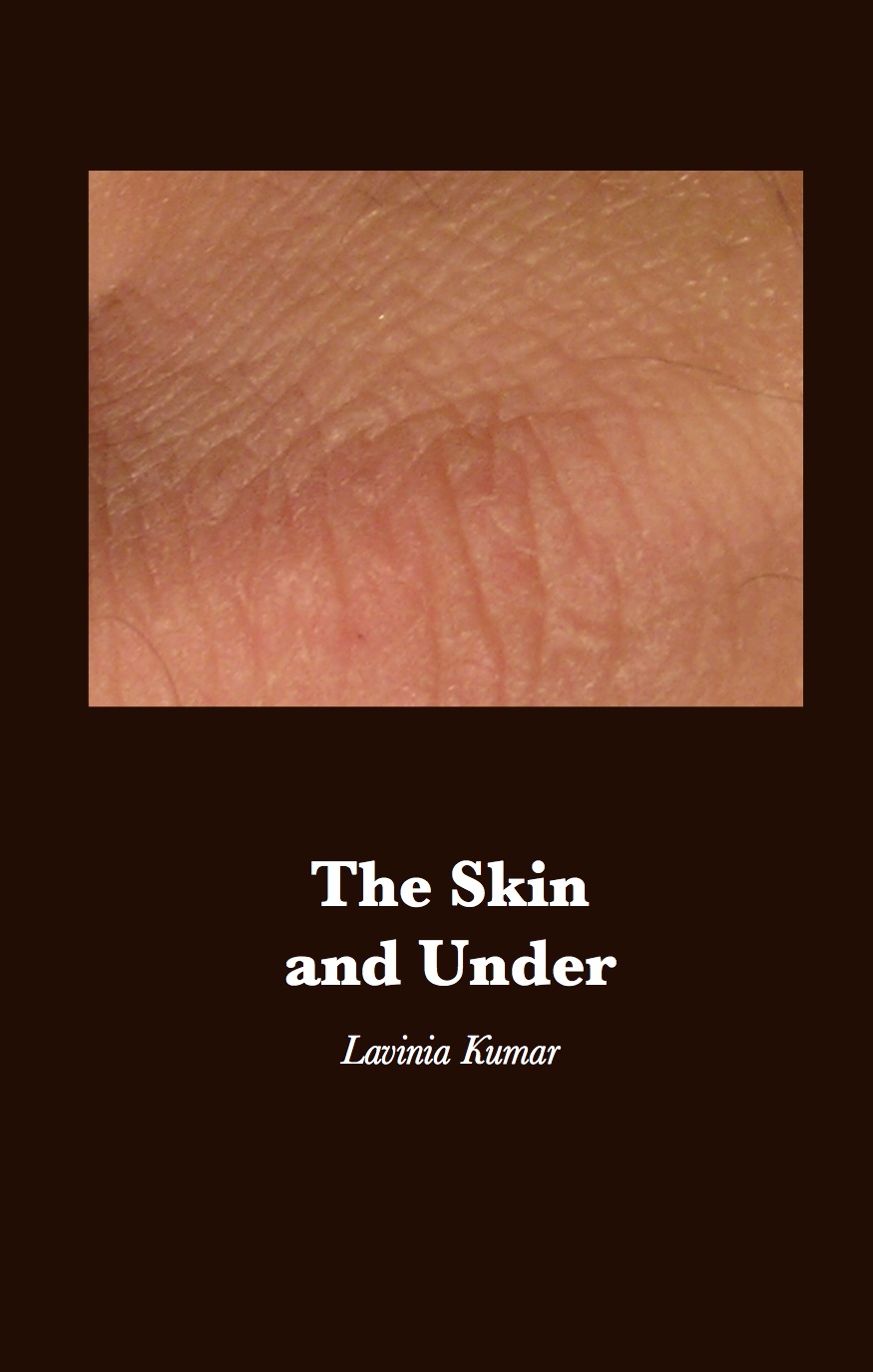 Sample Poems by Lavinia Kumar
"In all cultures before the advent of modern medicine with its microscopes and germ theory, there have been healers who used potions, salves, balms made of herbs and other plant life, minerals, incantation, magic belief, rituals of placing snakes shedding their skins around a sick bed, or a hammer under it. This astonishing book of poems enters into these practices sometimes by observing and reporting from the outside and sometimes by way of entering the healers—or the the patients—and telling us from inside how it is, how it feels. I can think of few books of poems which have taught me so much. The language is keen, condensed, startling and sometimes horrific. Most of us will only have encountered any of this in the witches of Shakespeare's Macbeth 'Fillet of a fenny snake,/ In the cauldron boil and bake;/Eye of newt and toe of frog,/Wool of bat and tongue of dog.' This is a compendium for which to be thankful, encyclopedic, brilliant, vivid, alive." —Elizabeth Anne Socolow, winner of the Barnard Poetry Prize
"It would be easy to label Lavinia Kumar's new book, The Skin and Under, as a thorough examination of the historical methods of healing. While that would recognize the poems' foundation, it would be sorely lacking in exploring the depth, intensity, and poetic mastery of this book. The Skin and Under concerns myriad methods used to alleviate or cure illness or injury through roots, herbs, fruits, vegetables, drugs, the laying on of hands, and many other methods. With her background in biology and chemistry, Kumar presents the healing arts with precision and clarity. However, one comes to suspect that Kumar's intent is to prove that medical treatment is a crap shoot—humanity deals with sickness as is warranted at the time; when better methods succeed, physicians move onto those newer treatments. Perhaps, hundreds of years hence, generations will regard our modern medicine as ineffective as the brutal treatment employed by the 'Inca Surgeon,' or the pulverized frogs, snakes, and scorpions hung above the bed of sickness by 'Father Nicholas of Poland'—the 13th century doctor who slandered all those of the 'Hippocrat-oath.' The opening and closing poems in the book, 'Ra, the God of the Sun,' and 'More Than Lingering Roots,' offer an antidote to the frequent medical mayhem of the poems they enclose. Using locations throughout the globe, various mythologies from Greece to Asia, the history of ancient civilizations, and more modern medical attempts to heal, Kumar explores eager and yet often reckless and misguided remedies to relieve pain and disease. The poems in The Skin and Under brilliantly explore medicine's extraordinary power to both heal and harm, and, in doing so, reveal humanities' need to alleviate pain and misery in any way possible."—Marie Kane, Survivors in the Garden
Lavinia Kumar's previous collection of poetry is Rivers of Saris (Main Street Rag). Her website is http://laviniakumar.org.
ISBN 978-1625491404, 92 pages, $18.00