Walking Wounded, Poems by Robert Hilll Long

The dark poems of Robert Hill Long's Walking Wounded achieve redemption in their grim and graceful lines.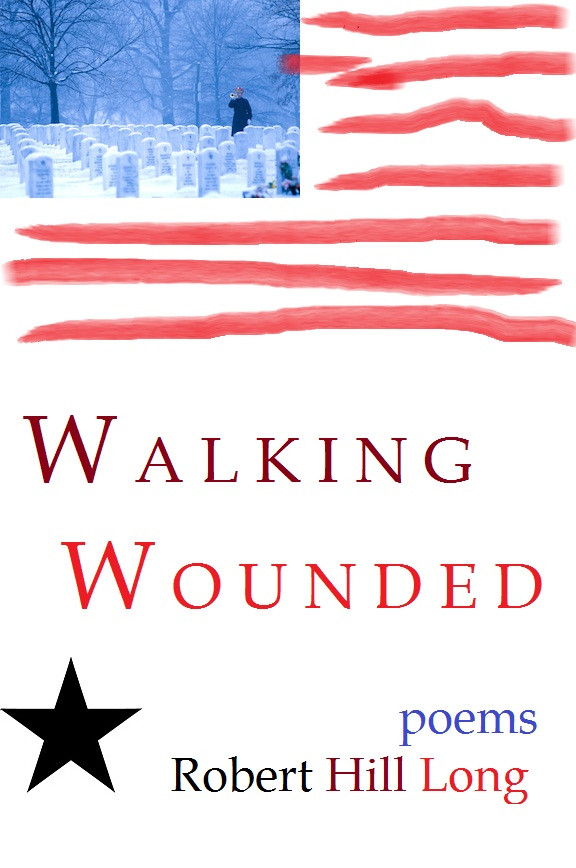 Sample Poems by Robert Hill Long

"Robert Hill Long's Walking Wounded is a rara avis in these literary times: a work of poetry that looks steadfastly beyond the self to the unpoetic world. His fine lines trace the tragedies and ironies of war, conquest, famine, death without the romance of a Revelation, but—when all seems lost—redeem with images of resolution and hope. In these poems are the biographies of people whose stories, though sometimes excerpted in sound bites and film clips, are never told with the depth and empathy found here. In these poems are images that haunt and infuriate all the more because they are not only true, but real. Long looks at what we overlook and does not—as we would—look away… he doesn't even blink. Like Kipling in 'The Last of the Light Brigade,' like Twain in 'The War Prayer,' Long forces us to face at the aftermath of common acts, embodied in flesh and bone and blood. Long asks Walt Whitman's question, 'What is that you express in your eyes?' and listens to the answer, and though the answer may indeed be more than all the print we've read, it is not too much for Robert Hill Long's words."—David Bradley

"This poet knows that there are no survivors when it comes to war, neither abroad nor at home. Everyone is wounded or traumatized in one way or another. Long presents us with a cast of unforgettable characters in poetry that packs a linguistic punch, line by line, image by graphic image. His words are unflinching and sear the consequences of human violence into the readers' consciousness—and conscience. In a country that often hides the results of its foreign policy from its own population, poetry like this can still tell the truth."—Kurt Brown

Robert Hill Long graduated in 1975 from Davidson College, where his poetry was awarded a prize by Donald Hall. He received an M.F.A. in 1983 at the Warren Wilson College Program for Writers; in 1984 he was founding director of the North Carolina Writers' Network. He has been teaching at the University of Oregon since 1991, and has also taught at Clark University, the University of Hartford, and Smith College. His previous collections include The Power to Die and The Work of the Bow.


ISBN: 978-1936370818, 102 pages, $19.00