Stand in the Stillness of Woods, Poems by Matthew Haughton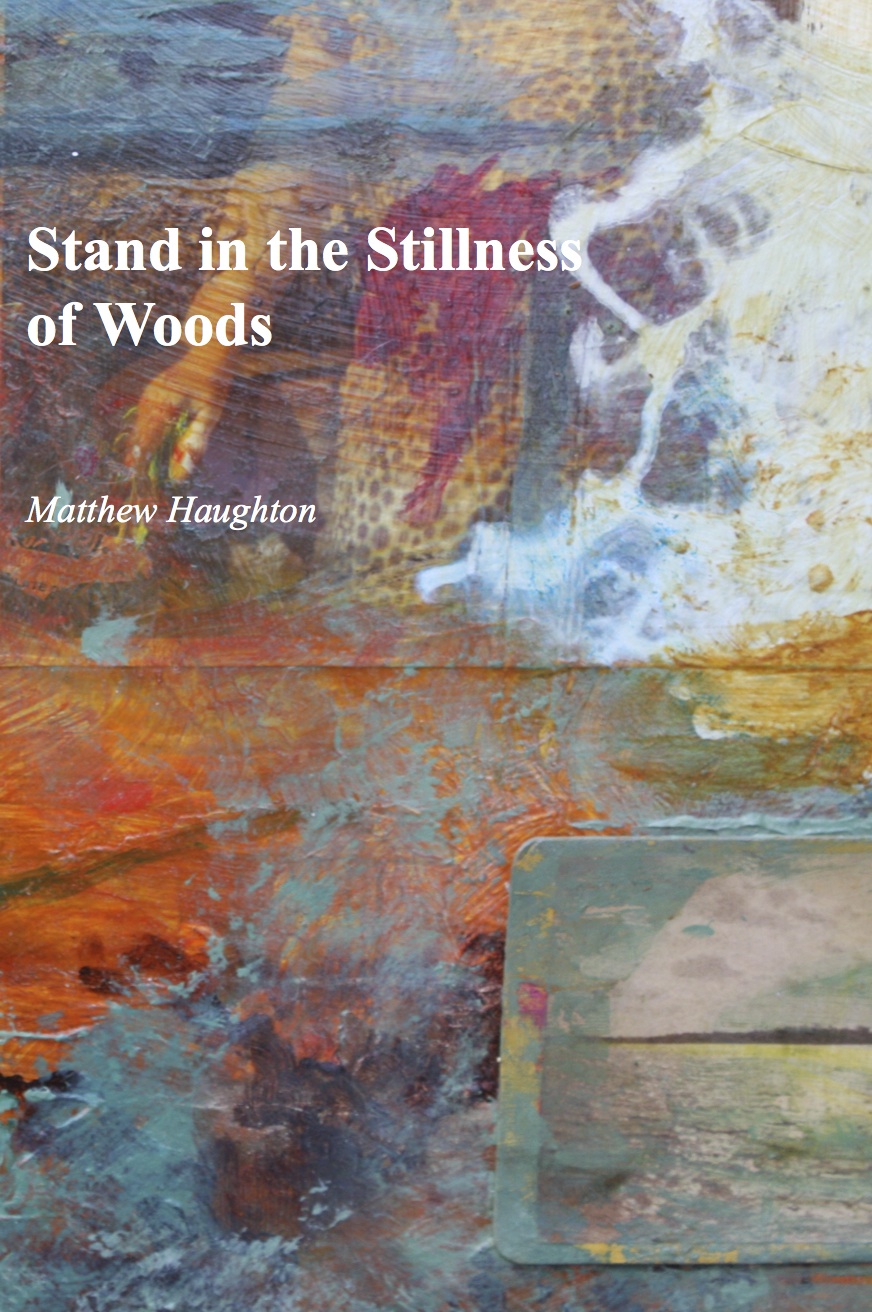 In Matthew Haughton's Stand in the Stillness of Woods, the inner life of a native Kentuckian is placed against the external life of that same landscape, and the two visions illuminate each other.
Sample Poems by Matthew Haughton
"Matthew Haughton's poems are the work of an observer keenly awake to 'the darker nooks' lurking at the edge of sight. Spare and alive in every cell, they reveal a watcher both rooted and ready to bolt, whose sensibility embraces tree and deer, the woods and what lives, hidden, inside it -'as if the world was a single body.' Wildness haunts Stand in the Stillness of Woods, tinged with threat and tense with absence. Deep love and deep unease coexist here, giving the book an elegiac feel, and indeed the collection mourns and celebrates: the home ('familiar and aching') where we no longer belong; the ways of the people who came before us; all our lost ones, 'dressed in another shape of the world running away.' This haunting volume announces Matthew Haughton as a poet able to capture the cross currents in contemporary poetry of the natural world and fading rural culture - one to be watched."-Leatha Kendrick
"Matthew Haughton's striking debut collection takes its title from a line in Robert Penn Warren's short story 'Blackberry Winter,' and much like Warren's story, this collection is a type of bildungsroman in verse-a narrator on a journey in search of understanding grave loss. 'To lose your brother when you're young,' Haughton writes, 'is to become a deeply-cut thing / an animal laid-open by his sense of the world.' In the 'stillness of woods,' Haughton's tightly-woven poems sing us into the wonders of the natural world. Here he recovers memories thought lost as the boy narrator discovers the specificity of animals and trees, the perils and music of spring, and the apparitions seen in old structures left abandoned in the woods. In these deeply felt and earthy poems, Haughton refuses easy consolation: 'It will take me all day / to find a home / for my worrying.' But the poet assuages his worry, and ours, finally, in these arresting poems and in the knowledge that 'the ghosts / of our past still care for us, / even after we're drawn away."--Marianne Worthington
"In Stand in the Stillness of Woods, horses, hawks, deer, bobcats, chickens and 'all breeds of creatures' emerge to add voice and presence to the completely-alive world of the speaker. These poems explore the formation of a deep connection to one's place of birth and trace the development of that connection through symbolic observations of nature and insightful attention to detail. Fears, dreams and relationships bring heartbreaking premonitions of upcoming tragedies and loss. Mountains, hills and woods become characters in this world alongside family members and Kentucky literary icons. These poems stick together and converse with one another while drawing us in. We, the readers, stand still and in awe of the beauty of Matthew Haughton's first full length poetry book." -Katerina Stoykova-Klemer
Matthew Haughton, son of an eastern Kentucky family, grew up in Greenup County and graduated from both the University of Kentucky and Midway College. His chapbook, Bee-coursing Box (Accents Publications) was nominated for the Weatherford Award for Appalachian Poetry in 2011. His poems have appeared in many journals including Appalachian Journal, The Journal of Kentucky Studies, New Southerner, and The James Dickey Review. Twice nominated for the Pushcart Prize, Haughton works as a public school teacher in his native Kentucky.
ISBN 978-1625490049, 80 pages, $18.00