When We Wake in the Night, Poems by Tami Haaland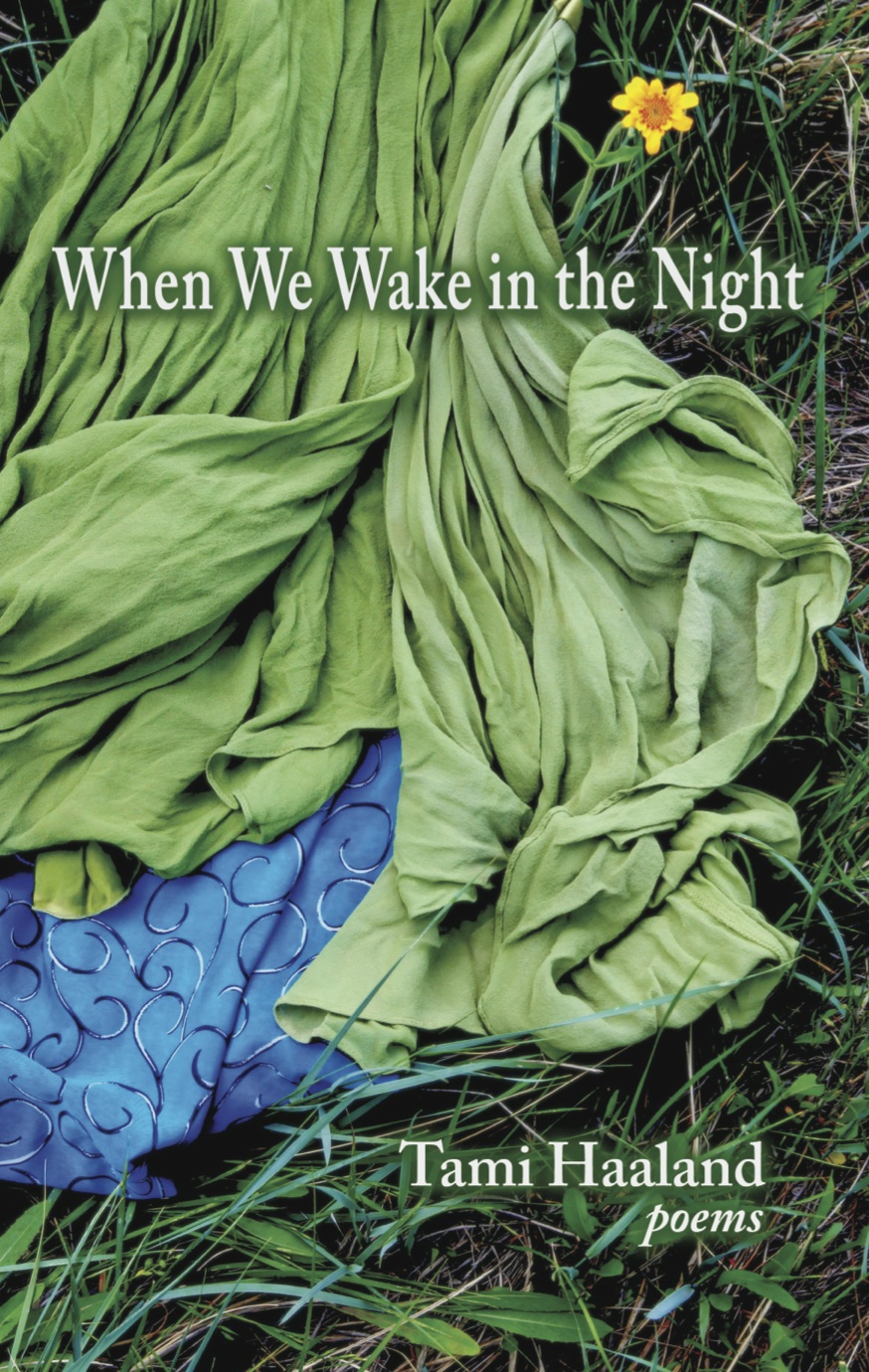 In When We Wake in the Night, Tami Haaland's poems are deft sketches of memory and experience, their brisk lines forming efficient strokes that paint vivid pictures, vividly felt.
"'Life, it appears, is simple,' Tami Haaland says toward the end of this book. Her poetry captures the complicated feelings of parents and children, men and women, boys and girls, as they enact their family dramas. At the heart of this collection is an account of a unique and unbearable loss, the kind which makes life anything but simple. Yet Haaland writes with such clarity and sanity and fluent formal skill that she does make life appear simple, even as she shows us again and again it is not. When We Wake in the Night is a remarkable achievement."-Mark Jarman
"Tami Haaland's poems can be unflinching or fragile; they are resonant, heartfelt, and startling. When We Wake in the Night draws you into a world of memory, nature's spaces and creatures, dreams, love, and deepest loss. This is a volume to treasure."-Kate Light
Praise for Breath in Every Room
"Tami Haaland's poems touch the interior of the world, the way a bat might test, through echolocation, the walls of a cave, or a whale might sound the interior of the sea. And like a whale's song, they are recursive-eddying, building. The poems do not force a reader to carry the full weight of the poet's personal narrative. On each meticulously- lineated page there is great absence for dreaming. Breath in Every Room braids together haunting poems that begin and end in medias res, leaving the reader-not closure, but an opportunity to imagine long after completing the book."-Sandra Alcosser
Tami Haaland was awarded the Nicholas Roerich First Book Prize for Breath in Every Room. She is a Professor of English at Montana State University Billings and the winner of an Innovation Award from the Montana Arts Council.
ISBN: 978-1936370740, 96 pages, $18.00