Questions for the Sphinx, Poems by Stuart Bartow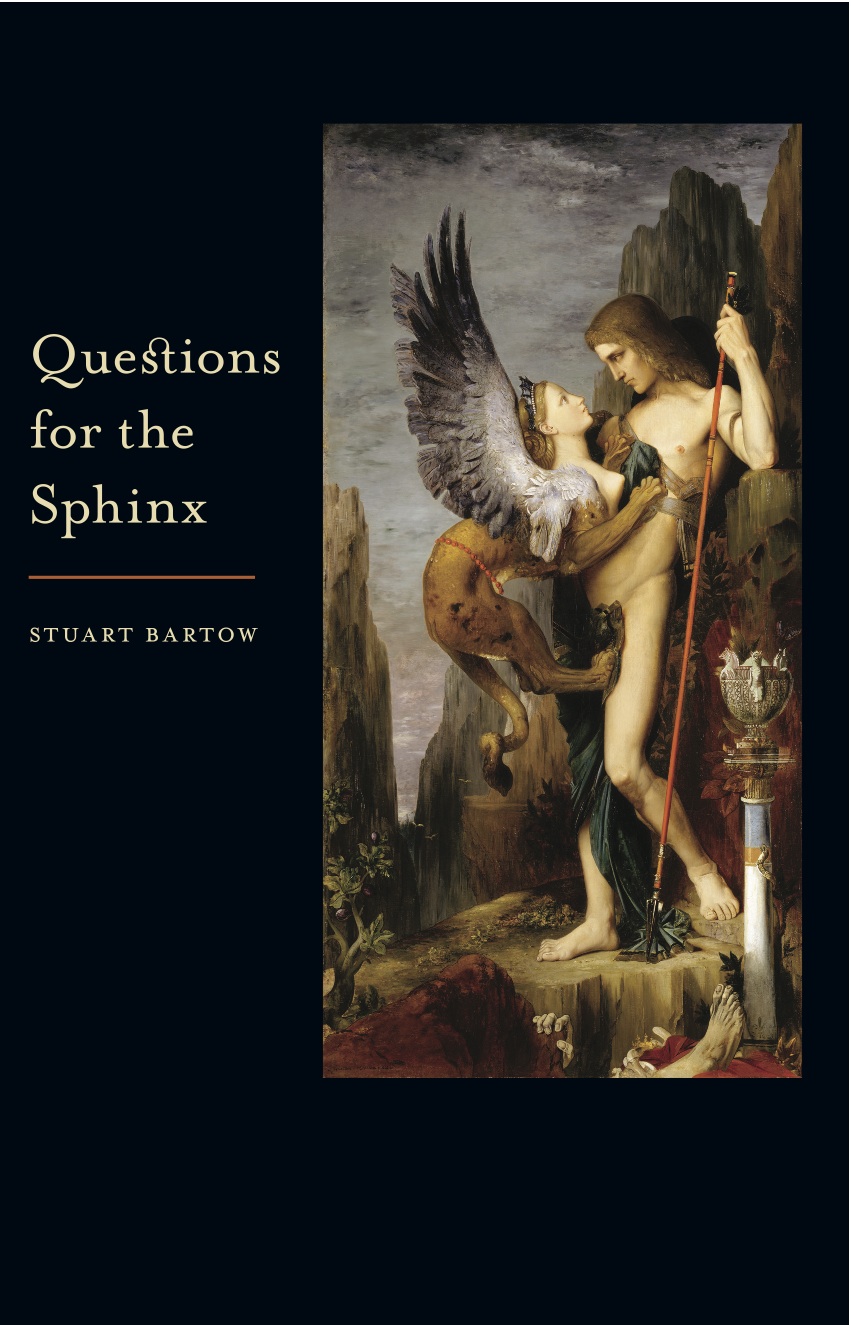 Passing through history and memory, Stuart Bartow's Questions for the Sphinx seeks answers that prove evanescent: "Back home you attempt to translate/ the dialect you heard/ but lose it just like any other memory/ you told yourself you would keep forever."
Adirondack Center for Writing Best Book People's Choice Award, 2012
Praise for Stuart Bartow's Previous Work
"The American humorist Jack Handey has written: 'What is it about a beautiful sunny afternoon, with the birds singing and the wind rustling through the leaves, that makes you want to get drunk?' Through this one-liner, Handey could have been writing the blurb for Stuart Bartow's Reasons to Hate the Sky. Bartow plucks each aviary symbol of its pretensions, revitalizing the poet's tried and true metaphor of bird and flight into something entirely new, something unexpected, something wholly honest. Bartow's Reasons to Hate the Sky is a book about regrets and resignation, pleasure and hope. The poems are finely crafted, irreverent, timeless."--Denise Duhamel
Stuart Bartow teaches writing and literature at SUNY Adirondack. His previous book of poems, Reasons to Hate the Sky, is also published by WordTech Editions. He can found, though often with great difficulty, fly fishing in the streams near his home at the Vermont - New York border.
ISBN 978-1936370405, 88 pages, $18.00