Words for House Story, Poems by JoAnn Balingit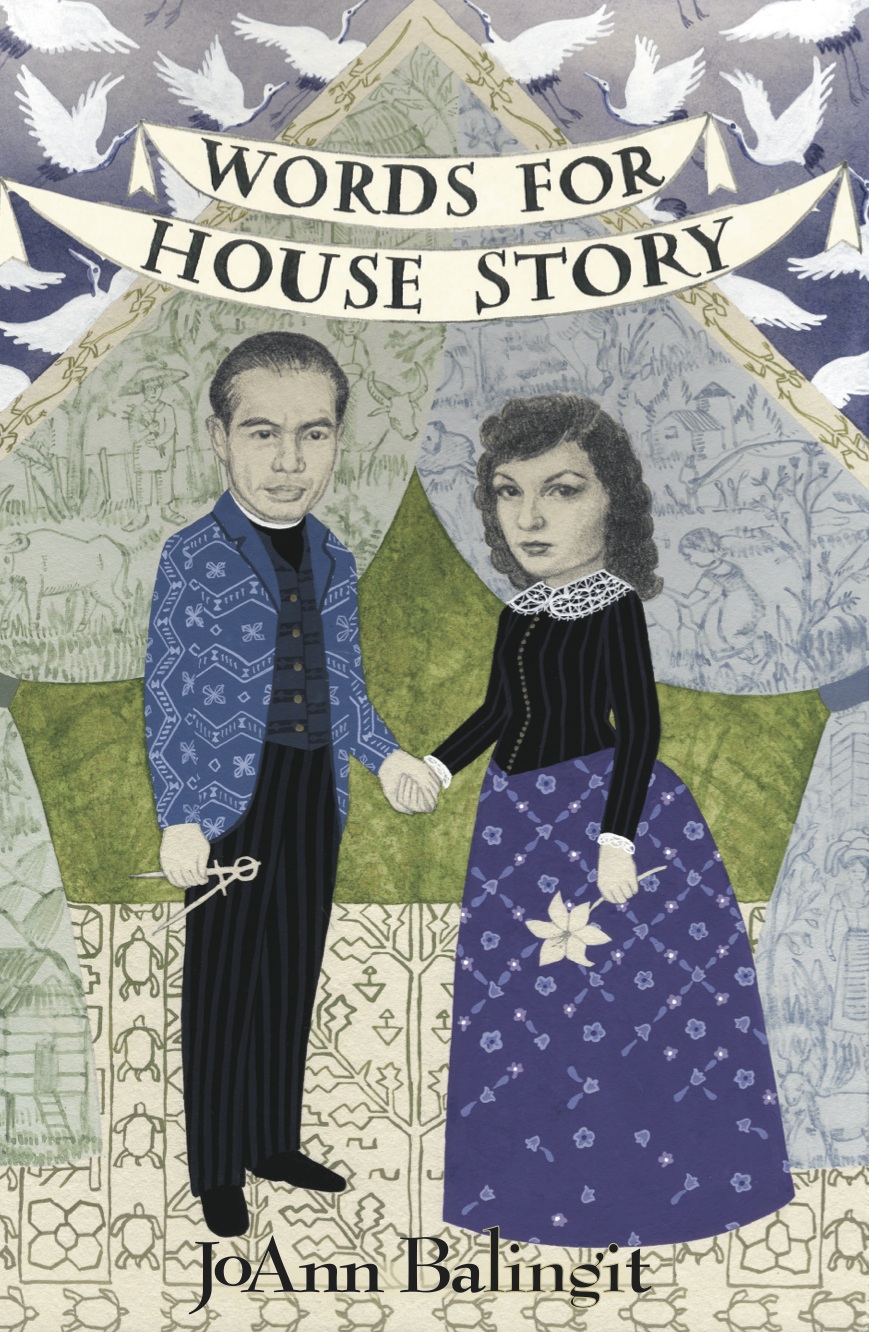 With a gift for metaphor and an eye for what is strange and arresting in everyday life, JoAnn Balingit weds intimate family narratives with radiant lyric poetry about loss, passion, parenthood and a life grounded in the natural world.
Sample Poems by JoAnn Balingit
"JoAnn Balingit's Words For House Story, celebrates the house of our longings, our memory, and our hopes. That house is filled with real people, imperfect, living among frogs, herons, and muskrats, watching the moon and stars, not for a sign but as emblems of what we are: watchers together. The poems are taut, poignant with love, the raw trouble of love and of families. 'Life can knock you down / Tumble your jars of black ink,' begins 'Unfinished Lullaby.' I appreciate these poems. They go unflinchingly into the hollows and find all the light that's filtering in there." --Fleda Brown
"JoAnn Balingit's poems perfectly capture what it's like to be outside, in nature, and what it's like to be vulnerable, to love, to fear-to be fully human. Her craft both sings and is as precise as a diamond cutter's. One gasps over and over at where each poem goes, through humor, heartbreak and startling observation. The surprises here are many. One comes away with a sense of gratitude and wonder at what writing can do." --Alice Elliott Dark
"In these resonant poems, JoAnn Balingit shows us what is possible when the poet- mother, poet-wife, poet-poet allows herself to be gratefully confounded-allows herself, as Rilke told us, to truly love the questions." --Frank Giampietro
JoAnn Balingit was born in Columbus, Ohio and grew up in Lakeland, Florida. Her previous work, Forage, was winner of the 2011 Whitebird Chapbook Prize. She has been the recipient of an individual artist fellowship from the Delaware Division of the Arts, two Creative Fellowships from The Mid Atlantic Arts Foundation, and a Global Filipino Literary Award in poetry. Her poems have appeared in Best New Poets, DIAGRAM, Salt Hill, PoetsArtists, Smartish Pace, and Verse Daily. As Delaware's poet laureate she teaches for schools and community organizations, and as coordinator of the Delaware Writing Region for the Scholastic Art and Writing Awards, she works to encourage young authors. She is the mother of four children-born in Morocco, Portugal, Kentucky and Delaware. She lives with her husband, Fred Hofstetter, in Newark. Visit http://joannbalingit.org.
ISBN 978-1625490285, 80 pages, $18.00